About Boatmatch, Boats For Sale
Boatmatch charges the lowest brokerage fees in the industry on the fairest terms. Buyers and sellers using boatmatch are able to agree the best deals because our brokerage fees are so low. Our experienced brokers will closely monitor sales, provide qualified advice to buyer and seller, manage contracts and see every transaction through to a safe, secure and successful conclusion.
Our mission statement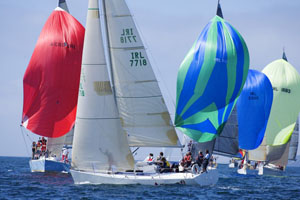 To provide a quality environment in which buyers and sellers of boats can transact business.
Developed by marine and e-commerce industry professionals and based in the UK on the south coast, Boatmatch.com has radically updated the boat brokerage business model to provide boat sellers and buyers with a fully automated and integrated registration, listing, contact and contracts service.
Research shows that the average boat owner is successful, computer literate and able to appreciate the advantages of trading on-line. Boatmatch.com has been designed and constructed by specialists in the e-commerce and marine industries to provide an efficient, low cost buying and selling service for boat owners.
The Boatmatch.com website is designed to be navigated with the minimum of trouble, there is clear sign-posting throughout for both buyers and sellers.
Boatmatch.com provides:
No sale - No fee - Non exclusive
Lowest brokerage charge in the industry.
Summary details of all boats.
Full listing of all boats.
A contractual service where the boat buyer and seller control the content and pace of any transaction.
All contractual documentation complies with the high standards of the British Marine Federation.
Special rates from leading UK insurance brokers.
Special rates from leading UK marine finance companies.