Boat Surveyors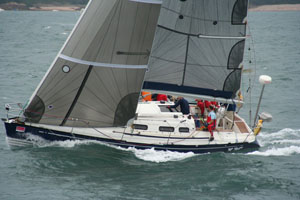 It is advisable that any purchaser instructs a surveyor to report on the condition of their chosen vessel. The purchaser should discuss the scope, the limitations and the cost of the proposed inspection with the surveyor prior to instruction. The information supplied by the surveyor for his purchaser client also provides protection for vendor, broker, insurer and finance house.
Surveys are needed for all sorts of purposes - pre-purchase, condition, insurance, damage and re-fit are the main examples. Surveyors have specialist equipment to help them, such as moisture meters for GRP hulls and multi-meters for steel hulls. They will provide the client with a written report explaining any defects and how urgent the repair is, and suggesting means of rectification. This information is helpful to the client when purchasing as he may be able to reduce the purchase price or have the defects rectified before completion. If the defects are very serious, the client may wish to reconsider buying the boat.
While Boatmatch cannot recommend surveyors, we can give advice on who to contact from the professional associations such as the YBDSA in the UK.