Baltic Yachts Boats For Sale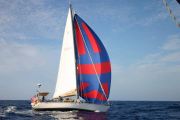 Baltic yachts was formed in 1972 by five ex employees from Nautor, the aim to build the finest sailboats in the world. The design strategy at Baltic Yachts was to build lighter displacement yachts than competitors boats, not only in order to increase performance, but also to make life at sea easier... Read more
The boats listed first are our most recent additions.
Baltic Yachts Information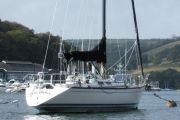 Baltic yachts was formed in 1972 by five ex employees from Nautor, the aim to build the finest sailboats in the world. The design strategy at Baltic Yachts was to build lighter displacement yachts than competitors boats, not only in order to increase performance, but also to make life at sea easier and more enjoyable. The manufacturing concept utilized more modern high-tech materials and construction methods to achieve a high quality range of performance cruising yachts. The years 1973 and 1974 were extremely busy for the new company, developing moulds for the first model, but also prior to this or rather parallel the factory was built from scratch.
The first production yacht was the Baltic 46 and Baltic Yachts had very positive reactions from customers and the press. With a solid foundation to the business, the Baltic 33 (C&C Design) was launched in 1975. The yard also built its first Custom (one-off) yacht in 1975, a C&C designed 2-tonner, "Tina I-Punkt". In total Baltic Yachts delivered 15 yachts in 1975, followed by 28 yachts 1976. The year 1977 was a milestones for the company when Hollming Ltd, a large Finnish ship builder, purchased Baltic Yachts and enabled the yard to increase model development and also market the brand world wide.
At this time Baltic Yachts opened up a sales office in USA, and started a large marketing campaign.
The yard was sold by Hollming Ltd in 1991 to a group of private shareholders, they have continued to develop the brand and Baltic Yachts now specialises in producing high quality semi custom and custom cruising yachts.