Boatmatch.com has successfully sold boats all over the world for 15 years.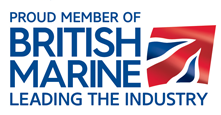 A selection of our 108 boats for sale
The leading online new and used boat brokerage and online classifieds
Comprehensive stock of new and used motor and yachts for sale: Superyachts and power boats including flybridge and targa (open cockpit) models from Sunseeker, Benetti, Ferretti, Pershing, Baia, Riva, Fairline, Princess, Sealine, Bayliner, Cranchi, Azimut and Sea Ray. Looking for a yacht? We list grand prix racing yachts, cruiser racers, cruisers, and blue water cruising yachts from leading yards including Swan, Beneteau, Jeanneau, Hallberg-Rassy, Oyster, Najad, Feeling, Moody, Dehler, Bavaria, Elan, X-yachts and J boats.
So for buying or selling a new or used boats for sale, Boatmatch.com boat sales is the best way.
Customer Testimonials
"Boatmatch.com do it as it should be done! I have been on both sides of the fence, Boatmatch found a buyer for our boat back in November, the transaction went smooth and was completed within 5 weeks. Immediately Boatmatch offered to find us the model of boat we were looking for and sure enough we were given details of two high quality examples. Both were not in our area but the staff at boat match visited each of the boats and sent a comprehensive report and a stack of detailed pictures inside and out. We made the decision to visit each boat based on the information supplied which was good quality and accurate. We choose one, made an offer and again the transaction went smoothly and completed in a short time taking into account the Xmas break Boatmatch do a lot of work in the background ensuring all parties are kept up to date and everything is in place A lot of brokers can learn lessons from the way Boatmatch conduct their business. Boatmatch do actually earn their commission. A very satisfied seller/buyer "
Neville - Hartlepool
"I wanted to send you a thank you for all the hard work and diligence you put into both the sale of my existing boat and my purchase of a new one. You made both experiences thoroughly enjoyable and frictionless, which is a testament to the hard work and attention to detail you put in behind the scenes. Your after sales service has also been first class and you have gone above and beyond in tying up all the loose ends and making sure nothing has been left outstanding. Good old fashioned (personal) customer service - something that's not there in most businesses these days. Nice work! "
Mr Bernie Bingham, owner 'Psipisina'
Latest News
Boatmatch are looking for a new keeper for the beautiful Robert Clark 72' 'Zenara'. Originally built in 1972 for the Ocean Youth Club, she was one of a series built in the UK. Known then as 'Master Builder' she was designed with beautiful lines and built with a robust specification to be...
A cracking Dehler 36 with North 3DL sails, B&Q Triton new 2017 and upgraded everything! Competitively pirced and ready to sail away....